Archive for the 'Media Tripe' Category
Saturday Night Massacre is really a 2016-2020 Massacre in Trump years. It's better for the ratings. The latest victim of our slow motion descent into chaos is National Security Advisor H. R. McMaster. He was one of Trump's beloved Generals. His predecessor in the post was Michael Flynn. Flynn is trying not to get locked up and McMaster is probably looking to get his 4 stars and retire ASAP. Stories are that Trump thought McMaster was too serious and talked too much. That must have been especially galling, to talk more than Trump. What is Trump supposed to do when a National Security Advisor talks too much? Listen? LOL. McMaster's replacement – who needs no confirmation from the Senate – is John Bolton. Dubya first put Bolton in power as a U.N. ambassador, even though Bolton detests the U.N. So never forget that no matter how bad Trump is, Dubya was awful, awful, awful. And it's only fitting that Bolton get a fancy new job the week we celebrate the anniversary of the Iraq War! It's a nice present to one of the architects of that catastrophe.
Speaking of great ratings being delivered by Trump: Jeff Zucker, head of CNN, had some harsh things to say about Fox News.
"What has happened to that network in the last 18 months, especially the last year, is that it has just turned itself into state-run TV," Zucker said. "TASS has nothing on them," he said in reference to the Russian news agency.

[…]

Zucker said that Fox has "a handful of good journalists but they get lost in the propaganda machine."

"The idea that they are a news channel is really not accurate at all," he said.
This is all hilarious because Jeff Zucker made a choice during the election: he chose to elevate and normalize Trump and everything Trump stands for. Hours of uninterrupted
and unchallenged speeches by Trump aired live on CNN for months. And everybody missed the Russian story and, now we learn, Cambridge Analytica story; because of "her mails." It's not an exaggeration to say that Zucker is one big reason we have Trump. But that kind of self-awareness does not exist in the media. To date not a single reporter* has stepped forward and said: "Maybe her emails were less important than Trump/Russia." Not only has no reporter done that much self-reflection, many have dug in and insist that they did nothing wrong. Some pick fights on twitter with anyone who even suggests that they might have spent too much time on unworthy subjects. Ken Vogel of the NY Times, who wrote extensively about the Clinton Foundation, and has tweeted extensively practically foaming at the mouth with rage that the Foundation is a sinister money laundering scheme, tweeted that Cambridge Analytica story is overblown. That the company is harmless. That's the state of modern journalism.
*The only reporters who have made the point that the media covered the wrong story were already saying it in 2016. People like Soledad O'Brien, Josh Marshal, Charles Pierce and David Corn. I would give 1/2 point to Matthew Yglesias, but only 1/2 point because his Clinton Derangement Syndrome is otherwise rabid.
A final word about Facebook: the story of Cambridge Analytica harvesting profiles and data of 50,000,000 Facebook users is only beginning to hit the front pages. For most of us it's not a new story. The name of that company has been discussed for a a couple of years and Hillary Clinton talked about it publicly as far back as Spring of last year. At the time she was trashed by every pundit and reporter for refusing to take enough (all) blame for her loss and instead blaming everyone else. Once again, however, we see that Clinton was ahead of everyone else. What she was saying wasn't so much blame-shifting as warning. Warning that there are layers to the treachery that are still to be uncovered and explored. But the very smart people in the media let their CDS get in the way. That will never change, of course. If Hillary had won the electoral college in addition to the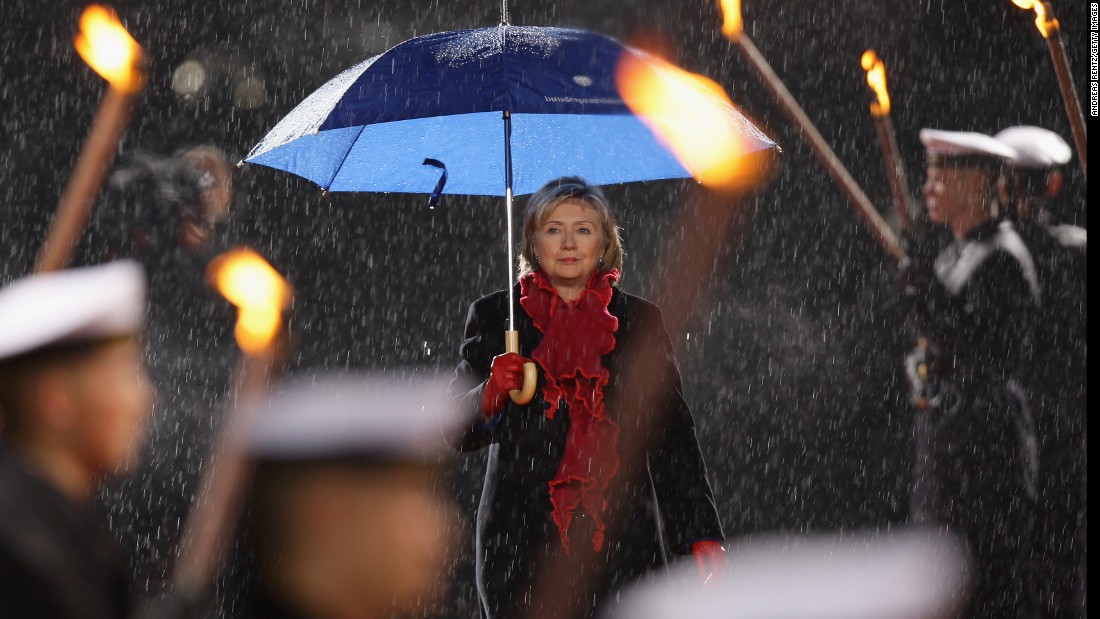 popular vote she would have been buried under countless Republican investigations (no doubt she would already have been impeached.) Jason Chaffetz would still be in Congress and Trey Gowdy wouldn't be resigning either. HRC's administration would have been testifying on something every day of the week and the media would still be blasting her emails on the front page, in addition to some new scandal Alex Jones made up. She would also have been crushed by Democrats, who are incapable of standing by their own. (Trump really did manage to build a wall: a wall of Republicans protecting his every sin.) The Left would have been screaming that Hillary hasn't given them a unicorn yet and the Right would have been screaming that she is taking away their rocket launchers. Trump would be starting his own media empire accusing HRC of stealing his election and whipping up right-wing paranoia of astronomical proportions. (Ok, the last part happened anyway.) HRC's life is far more peaceful not being in the White House. Except I know that Hillary Clinton wishes she was saving us from the Apocalypse, even if it burned her first.
This is an open thread.