Archive for the 'gun violence' Category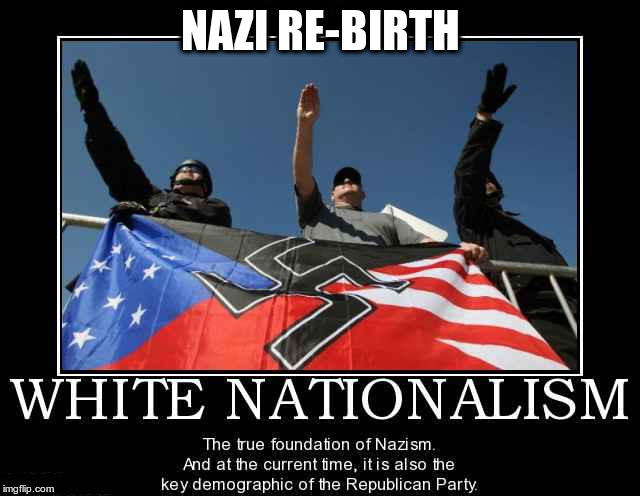 Good morning, Widdershins. What a horrific weekend we all had in America, as the two mass shootings in El Paso, Texas and Dayton, Ohio created twin waves of terror both locally, and throughout the United States. We grieve desperately for the victims and their loved ones and, once again, our sense of safety "outside" is eroded bit by bit, day by day.
If only these were the first, or last, of these mass shootings in our country. According to CBS News, there have been more than one per day since January 1, 2019.
As of Sunday, which was the 216th day of the year, there have been 251 mass shootings in the U.S., according to data from the nonprofit Gun Violence Archive, which tracks every mass shooting in the country. The Gun Violence Archive defines a mass shooting as any incident in which at least four people were shot, excluding the shooter.

The toll of 251 mass shootings include five high-profile rampages in the past eight days, in which more than 100 people were shot [bolding mine]:

*A shooting in a historic district of Dayton, Ohio, with 9 people killed and 27 injured.

*A shooting at Walmart in El Paso, Texas, with 20 people killed and 26 wounded. It was the deadliest shooting of the year.

*A shooting at the Gilroy Garlic Festival in the San Francisco Bay Area, with three people killed and 15 injured.

*A shooting at a Brooklyn block party, with one person killed and 11 injured.

*A shooting at a Walmart in Southaven, Mississippi, with two people killed and two injured.
As an ENTJ, I deal with my feelings through thinking. Figuring out how we can stop this from happening is my way of processing these senseless and terrible attacks. I hope, then, you will indulge me as I go step-by-step through the conclusions that led me to the title and point of my post.
Conclusion 1: White supremacy is now a national security threat, and white supremacists are terrorists. Since most shootings are carried out by white men with white supremacist views, we need to start treating white supremacy like other terrorist ideologies and organizations. This means not only prosecuting white supremacists as domestic terrorists, but also shutting down the forums where they organize online.
The big picture: In addition to the El Paso shooter, extremist killers from the deadly attacks on two mosques in New Zealand and a San Diego-area synagogue previewed their acts of terror on 8chan. "Once again a terrorist used 8chan to spread his message as he knew people would save it and spread it," said founder Fredrick Brennan, who stopped working with the site's current owners in December. "The board is a receptive audience for domestic terrorists."
Many experts agree that domestic terrorism is inspired by white supremacy, including the head of the FBI, Christopher Wray – who, ironically, was appointed by the Nazi-in-Chief, Der Drumpfenfuhrer. And speaking of that feces-throwing orangutan squatting in the Oval Office…
Conclusion 2: With their racist words and constant talk of violence against immigrants and other people of color, Drumpf and the Republicans are encouraging white supremacy, and are therefore enabling domestic terrorism. As I wrote in October of 2018, after the attacks on the Tree of Life Synagogue in Pittsburgh:
I am writing today's post with tears in my eyes and fury in my heart.  For over three years now, we've seen the horrific evil of the worst of America become ascendant, and the media deliberately turn a blind eye to it; in fact, we've seen them refuse to call it by its name.

Let's be very, very clear. The modern Republican party, once home to noble public servants like Abraham Lincoln and Dwight D. Eisenhower, has become a refuge for the most deplorable sub-human creatures that ever crawled upon the surface of the earth.

There is no longer any difference between Republicans and Nazis.
It is taking a long time for the realization to percolate through our culture, but this weekend we are seeing the political world begin to focus its wrath on the people who deserve it. Writes the incomparable Jennifer Rubin in the Washington Post:
For decades now, Republicans have insisted mass murders with semiautomatic weapons are not reflective of a gun problem. I can no longer comprehend how such a ludicrous assertion is remotely acceptable. But in one sense they are right: It's not merely Republicans' indulgence of the National Rifle Association that puts Americans' lives in jeopardy; it is the support and enabling of a president that inspires white nationalist terrorists — and even denies white nationalism is a problem.

[snip]

…we are awash in hate crimes and white nationalist-inspired mass murders. We have a president whose words inspire and bolster perpetrators of these heinous acts. That makes Trump not only a moral abomination, which no policy outcome can offset, but a threat to national security. Those encouraged by his words in recent years kill more Americans than Islamist terrorists. If that is not justification for bipartisan repudiation of this president and removal from office at the earliest possible moment I don't know what is. Those who countenance and support this president for his white-grievance mongering are not merely "deplorable" but dangerous.
As I write this, Democrats have taken to the airwaves and Twitter to demand #MoscowMitch recall the Senate and put the gun control measures the House passed FIVE MONTHS AGO to a vote. (Note: McConnell has allegedly fractured his shoulder. If true, thoughts and prayers, Mitch.) For those who have been yelling at Nancy Pelosi for months saying she isn't doing enough and her strategy sucks, she was right all along. This is EXACTLY how to win against the Rethugs and Drumpf. Show your priorities. Show that you keep your promises. And if you don't get your way, show the contrast between your actions and those of the Rethugs. Which leads me to my final conclusion…
Conclusion 3: Spend your time on voter registration efforts before the 2020 election. For far too long, there has been a "bothsides" epidemic on gun control. The truth is, when Democrats are in charge, we get legislation like the assault weapons ban in 1994; when Republicans are in charge, we get the overturning of the assault weapons ban, the loosening of laws against mentally ill people getting access to guns, open carry laws…the list goes on and on. This obvious truth has been obscured by a psy-ops campaign against the American people, led by the NRA and its enablers (now including Russia, as we know!).
In 2020, we need to both keep the House, and take the Senate and the Presidency. The Republicans' white supremacist-enabling inaction on gun control is literally killing hundreds of thousands of people, both at the border and here at home. Let's do our best to make sure everyone votes blue next November. Our lives depend on it.
This is an open thread.