Archive for the 'Current Events' Category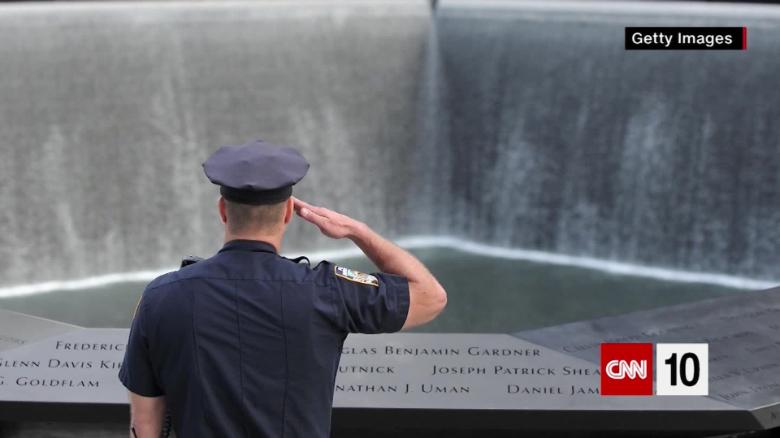 Today is September 11, the 17th anniversary of the terrorist attacks in New York, Pennsylvania and Washington, D.C. that had such a devastating impact on our country and our world. (Of course our petty f*cktard-in-chief is going to Pennsylvania – because it's the state that *allegedly* voted for him in 2016 – instead of New York or DC, because he is despised in both locations.) This day is always one of remembrance of those that were lost, sharing our personal stories, and talking about how our friends and families were affected by the tragedy.
But in 2018, there is never just one dramatic event in 24 hours. Today, we have a second-rate reality TeeVee star in the White House, and the thrills, chills and roars of outrage never stop. Today, besides the attacks by Al Qaeda on that fateful day, there is another disaster to consider: the possible co-opting of the Supreme Court by an illegitimate, traitorous President and his complicit Congressional enablers.
Based on his history and record, there is no doubt that Kavanaugh is in line with the typical racist, sexist Republican judicial appointee. In addition, the guy appears to be an operative from wayyyyyy back, in like Flynn with today's high-profile right-wing politicians and pundits. As former wingnut David Brock wrote for NBC:
Call it Kavanaugh's cabal: There was his colleague on the Starr investigation, Alex Azar, now the Secretary of Health and Human Services. Mark Paoletta is now chief counsel to Vice President Mike Pence; House anti-Clinton gumshoe Barbara Comstock is now a Republican member of Congress. Future Fox News personalities Laura Ingraham and Tucker Carlson were there with Ann Coulter, now a best-selling author, and internet provocateur Matt Drudge.
At one time or another, each of them partied at my Georgetown townhouse amid much booze and a thick air of cigar smoke.
This massive conflict of interest and obvious partisan agenda should immediately disqualify any jurist from ascension to the highest court in the land. (Remember conservative fauxrage about "activist judges"?) But what we have seen from this appalling travesty of a Republican government is a commitment to covering their asses at all costs. And Kavanaugh is just the guy to do it.
I agreed with DYB that it is very likely that Kavanaugh will be confirmed. That was, until Senator Cory Booker released just a few of the records George W. Bush and his partisan enablers were hiding from the American public. No help from Russia needed!
There are many ways in which the emails could be a problem for Kavanaugh. First of all, they confirm that dear soccer dad Brett is, in fact, in favor of overturning Roe v. Wade. (Sorry girls, Daddy doesn't trust you to control your own body!) This means that Lisa Murkowski and Susan Collins, Republican Senators who take pro-choice positions to protect their credibility as moderates, cannot vote for him without that credibility. Will they take the hit, and if they do, why?
Kavanaugh's racism is so virulent that it presents another, possibly even more urgent, quandary for Murkowski.
Alaska Natives were a key to Murkowski's re-election, when she ran a successful write-in campaign against Joe Miller. There is little evidence that they encountered problems voting when they helped Murkowski become the first U.S. senator in more than 50 years to win an election with a write-in campaign. In fact, with Alaska's absentee ballots, Permanent Fund automatic registration, and early voting locations, Alaska is a "no excuse" voting state.

Tlingit-Haida Central Council President Richard Peterson wrote to Murkowski and said that the 30,000 tribal members his organization represents would be endangered by Kavanaugh's confirmation, "because of his erroneous views on indigenous rights and tribal sovereignty.
"We are concerned moving his nomination forward due to his unsound views and the potential injury that his misperceptions would wreak upon your Native Alaskan constituents, our Native Hawaiian friends and fellow indigenous peoples. I write to you, asking you to vote no, and oppose Kavanaugh's nomination," Peterson's letter stated.
Who knows what motivates these ladies…they may still decide to vote yes. In particular, there is more to Collins, Kavanaugh and Russia than the media is reporting.
Even if all these red flags are ignored by the #complicit Republican Congress, the real reason the emails were hidden is the most damning: Kavanaugh participated in the theft of Democratic strategy emails when he worked for our last horrific illegitimate Rethug President, George W. Bush. Then, he lied about it. UNDER OATH. This may be beyond the pale even for today's morally bankrupt GOP.
And with the latest poll numbers showing worse and worse news for Drumpf and his political influence, what is their motivation for sticking with him? Aren't there any who are free from NRA Russian influence?
17 years after a devastating Al Qaeda attack on our country during a Republican administration, all we need is two Republican Senators to stop this devastating Russian attack on American democracy.
This is an open thread.