Archive for the 'Affordable Care Act' Category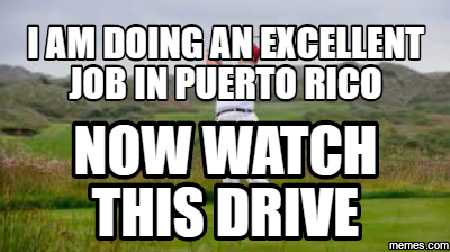 Good Monday, all. As I was toodling around the interwebz trying to find something inspiring to write about, I came across this article about an organization called "Care2," which has been around since 1998, has over 41 million members, and is considered a pioneer in the field of online activism.
A couple of things that stood out for me:
Online petitions actually do help. According to the article, they're a great tool for showing that a cause has a large number of supporters, as well as leading people to take next steps, such as calling or writing their Congresscritters.
The normalization of outrage is dangerous to the Resistance. We are understandably and justifiably exhausted from the constant stream of crayzee coming from Drumpf, but, we can't let it go by. We can never accept his behavior or his Residency. All we can do is say no, no, a thousand times no, and keep saying it!
That's all the positivity I have for you today. If you want to leave on a happy note, stop reading, because what's coming next will not make you smile.
While the Orange Jumpsuit has resolutely golfed his way through the crisis in Puerto Rico and the Virgin Islands, tweeting madly about the mayor of San Juan and the NFL's standing or kneeling during the National Anthem, the Thugs in Congress have quietly found a way to take health care away from 9 million children and pregnant women. Because you know, that's what those heartless f*cking bastards live for.
Congress just allowed the Children's Health Insurance Program, which provided low-cost health insurance to 9 million children, to expire.

If action is not taken soon to restore the funding, the effects will become obvious in schools across the country, with many of the children in the program unable to see a doctor for routine checkups, immunizations, visits when sick and other services.

The program, created under a 1997 law passed with bipartisan support during the administration of President Bill Clinton, provided coverage for children in families with low and moderate incomes as well as to pregnant women. It was instrumental in lowering the percentage of children who were uninsured from nearly 14 percent when it started to 4.5 percent in 2015. It was last reauthorized in 2015 and was due to be renewed by Sept. 30, 2017.
The program is a bargain. It only cost the federal government $13.6 million last year. Some of the moneys are paid from state budgets, which makes is structured a bit like Medicaid. Perhaps that's why the deplorable Thugs hate it so much, although my personal theory is that since it was Hillary's baby, they're letting it expire from spite. I said the same thing to Paul Begala on Twitter.
I like Paul Begala, but I really, REALLY don't want to hear anything more about how Republicans are "actually" good and decent people who "should speak up." They don't speak up because they are TOTALLY FINE WITH WHAT DRUMPF IS DOING. If you support the Republican Party, you support the Party of Death. They do not give a flying f*ck if the entire country turns into Mordor; a hot, stinking, war-addicted, slave factory where they rule with iron fists over a squabbling, bloody, ignorant populace afraid of the light. The people like the Kochs, Mercers and Adelsons feel they are immune from it all; that their money insulates them from whatever disasters they perpetrate on the environment and on the American people. They don't need government health care, you see, so no one else deserves it. They don't need clean air because they can afford to seal themselves up in a bunker and filter it all out. They probably think they can survive a nuclear holocaust, which, cockroaches that they are, just might be true.
Seriously, doesn't Sheldon Adelson look like the Portrait of Dorian Grey? He is the very embodiment of corruption.
It makes me even more viscerally ill that a lot of these right-wing f*cktards are Jewish. They are sending millions and millions to people like Steve Bannon and Alex Jones, who preach the exact same anti-Semitism that got 6 million Jews killed from 1941-1945. How dare they empower this kind of racial division masquerading as "right-wing populism" – another phrase I never want to hear again? What a bunch of sociopaths. The holes inside them can never be filled with money, but much to the detriment of America and those who love her, they'll never figure that out.
What can we do about all of this? Well, we can tweet, and sign petitions, and march, and make sure our Congresscritters know exactly how we feel about everything they're doing. And we can also take comfort in the fact that the Democrats have flipped 7 seats in special elections this year…and the Republicans have flipped none.
According to the Cook Political Report (and our friend Janicen), the elections to watch are the ones in Virginia.
As those elections show, Democratic voters are hyper-motivated right now. But their chances fall as turnout rises. On June 20, Republican Karen Handel defeated Democrat Jon Ossoff in Georgia's 6th CD after a $50 million contest that generated 56 percent turnout. The very same day, Democrat Archie Parnell came within three points of a shocking upset in a South Carolina race that attracted a fraction of the money and generated 19 percent turnout.

Virginia's House of Delegates races are a better proxy of what's to come in 2018. Turnout won't be too hot (as in Georgia) or too cold (as in New Hampshire). It will be driven by the governor's race, which better approximates what a midterm turnout looks like.

Moreover, there are plenty of vulnerable GOP Virginia delegates sitting in districts where Clinton outperformed Obama. Republicans like Dels. Jim LeMunyon (67th), Scott Lingamfelter (31st) and Tag Greason (32nd) all fit that bill – just as there are plenty of House Republicans sitting in districts where Trump is uniquely unpopular. Their races will test voters' inclination to send a message to Trump regardless of whether they know and like the local GOP candidates.
Let's keep an eye on these races in particular.  Election Day is 11/7/17. Things could get very, very interesting.
This is an open thread.