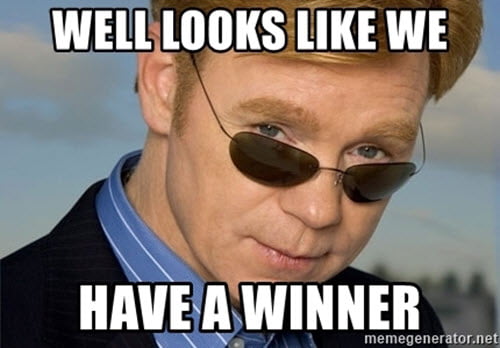 Whoof, Widdershins, what an incredible week. Democrats are in such Array, even the media has had to admit how well things are going. Here are some headlines from the MSM:
Joe Biden Just Had the Best Week of His Presidency (Newsweek)
On Several Fronts, Biden Has Reason to Celebrate This Week's Wins (MSNBC)
Republicans' Prospects for Midterm Pickups Dim Among Democratic Wins (US News & World Report)
Democrats Are Starting to See a Path to Victory in November (Vanity Fair)
This week saw domestic victories on caring for veteran burn pit victims and upcoming, passing the Inflation Reduction Act (which is actually Build Back Better but scaled back), gas prices declining for over a month and an incredibly strong jobs report; as well as foreign policy victories on approving Sweden and Finland as members of NATO, killing the architect of 9/11, Ayman Al-Zawahiri, and sending more HIMARS to Ukraine. And, in what would be a non-partisan occurrence if the QOP hadn't doubled and tripled down on their extreme criminalization of women, Kansas voted a resounding NO on a total abortion ban being enshrined in their state Constitution.
The Kansas vote sent shockwaves through, well, almost everyone who pays attention to politics, and has totally changed predictions for November. The Vanity Fair article shares some fascinating insider thinking from the Democratic Congressional Campaign Committee Executive Director, Tim Persico.
Yet Democratic strategists are betting that abortion will be the issue that most drives turnout. "The old adage that good policy makes good politics is true," Persico says. "Bad policy makes bad politics too." With the Supreme Court's June ruling overturning Roe, antiabortion crusaders won a 50-year legal battle. Yet the Kansas vote seems to have demonstrated the large gap between the ideologues and even many Republican voters, especially women. Whether that backlash is big enough to overcome internal Democratic disgust over the failure to codify Roe is one of this fall's biggest questions. "Democrats might feel frustrated with their own party. I'm not discounting that," Persico says. "But what happens in places like Omaha and suburban Philly and even Las Vegas when you've got a Democrat on one side with a record of accomplishments against a Republican that wants to ban abortion in all 50 states?"
I submit that the "progressives" who are frustrated with Democrats for allegedly not codifying Roe are actually not Democrats and almost never vote – at all. After all, they're young white people. The base of the party is Black women and they are not the ones blaming Democrats! I think the danger of these voters not turning out is pretty much the same as every other election, and I hope Democratic strategists don't obsess too much about it.
What's totally hilarious after this week, where several QOP MAGAts won elections, is a few QOP strategists whining about how Democrats were boosting the election denier, Nazi-loving, January 6th-supporting, Orban-applauding extremists. Hey QOP – you have allowed your Party to become infested with these lunatics. In fact, I'd say at least 85% of QOP are in lockstep with those anti-American ideas. Don't blame us when your voters vote for them. Blame yourselves for letting them take over! And yes, they will be much easier to defeat in the mid-terms than bland vanilla reasonable-seeming (but still totally extreme) QOP you'd like to pretend are the majority. Muahahahaha.
Am I saying we're a lock for November? No, of course not. But sometimes we liberals forget to take a victory lap when it's well-deserved. So for today, let's celebrate and hope. And let's make sure we do something to thank Democrats for being the only true public servants in town.
153 Responses to "Winning!"
Comments are closed.