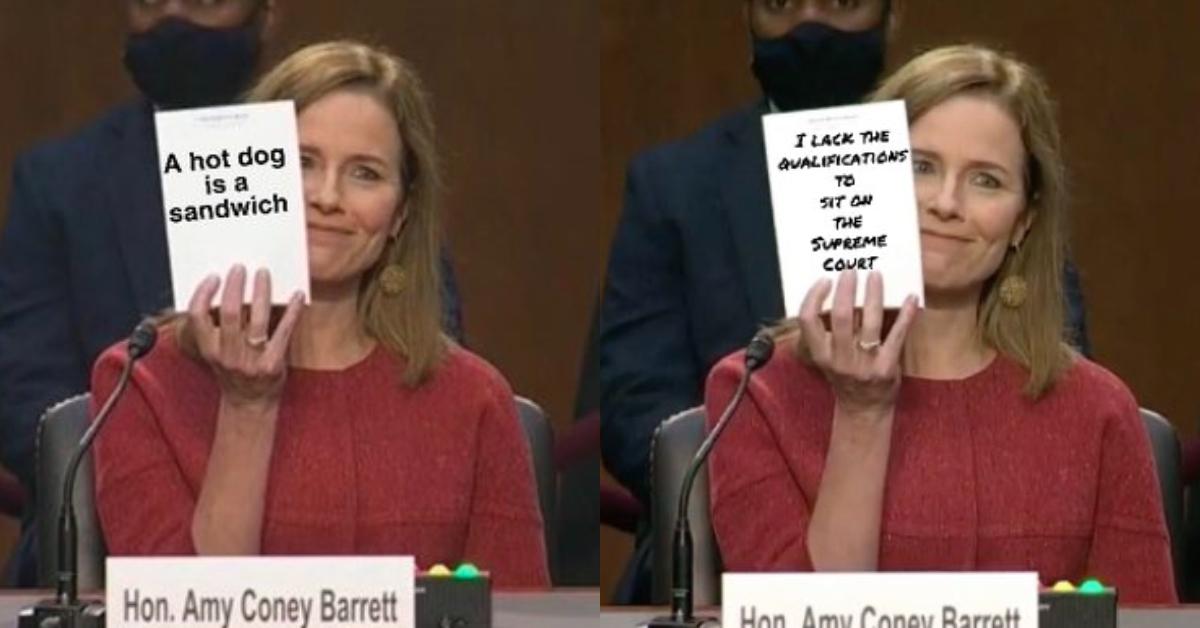 …"in a single term, the Supreme Court could demolish pillars of the progressive movement. And as someone who has worked on every single one of these issues for decades, I see this as a make-or-break moment. If you care about the fairness of elections, the future of unions, racial disparities in universities, the rights of women, or the future of our planet, you should care about who wins the presidency and appoints the next Supreme Court justices."

– Hillary Clinton, March 28, 2016, Madison, Wisconsin
In a speech that was largely ignored, in a state where Hillary was said to not have campaigned, Our Girl laid out the consequences of a Drumpf victory to life in America. She did this repeatedly throughout her campaign, and when she was not ignored, was viciously attacked by BernieBots for it. They said she was trying to scare them into voting for her.
Well, here we are. But to be fair, the Court has been declining since the Obama years, when it gutted the Voting Rights Act in 2013, and in 2010, ruled that corporations were indeed people in Citizens United (a case against Hillary Clinton, which people often forget). There's a question as to whether Hillary, had she won in the Electoral College, would have been able to nominate any Supreme Court Justices at all. After all, the Republicans had the Senate until 2020 – and McTurtle and other Senators stated that they would be happy to keep the Court at 4-4 till they got a Republican President to nominate justices that were more to their liking.
So the question is, with the Court now dominated by right-wing extremists willing to overturn settled law in the country to impose a theocratic nightmare on its citizens, how much power should we give this retrograde, anti-democratic institution?
As a country, we have been noticing how partisan and unreliable the Court has become. In October, the Court's approval rating plummeted to 40%; and in another poll, around 35% of Americans (across the political spectrum) agreed with statements about either abolishing it altogether, or restricting it from ruling on certain issues.
I am not in favor of abolishing it or restricting it, as overall, we need that branch of the Federal Government to provide balance; but I do feel we should limit its malign influence on our daily lives by shoring up the rights of Americans in Congress. Democrats are working on this right now. Legislation to protect voting rights, end partisan gerrymandering and block elections from being overturned by state legislators has passed the House and is being worked on in the Senate. And, there is legislation in the House and Senate to protect women's right to control their own reproductive destiny, removing Hyde from the federal budget to allow the federal government to subsidize women's health for the first time since the 1970s.
For now, activism to get the Democrats in the Senate to move forward on both of these core issues seems to be the way to go. Until we figure out how to balance out the Court again, either expanding it or impeaching justices like Thomas (who supported the 1/6 insurrection) and Kavanaugh (who has more skeletons in his closet than a freshman anatomy class) and replacing them with real Supremes, we need to make sure they can't re-shape this country into a dystopian nightmare.
Open thread, as always.
77 Responses to "The Diminished Supreme Court"
Comments are closed.