Archive for November 12th, 2019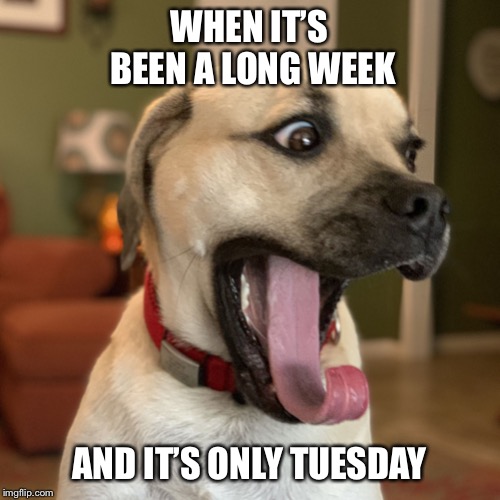 Congratulations, Rep. Peter King! You finally realized your district was tired of sending a racist to Congress and are taking your exit, stage (very) right.
Here are some highlights from the 75-year old Republican's long career, which has had a number of shocking moments.
King is an ally of President Donald Trump with his own history of controversial stances, from his support for the Irish Republican Army, to his claim that "80 to 85 percent of mosques in this country are controlled by Islamic fundamentalists," to blaming Eric Garner rather than the New York City police officer who killed him for his death: "If he had not had asthma, and a heart condition, and was so obese, he would not have died from this."

In late 2018, when many were condemning immigration officials for the deaths of two children in their custody, King offered praise while also insulting the country's poor.

"These are the only two children that have died, certainly in recent memory," he said. "Considering what does happen in housing projects … I think ICE has an excellent record."
King is the 20th House Republican to retire prior to the 2020 elections. Couldn't happen to a nicer guy! I sure hope more of his colleagues also decide to "spend time with their families" (yes, he said that!).
And meanwhile…public impeachment hearings start on Wednesday. These hearings will be carried by every major network, and are very likely to move public opinion even further in favor of impeachment and removal. So of course, the Liar-In-Chief wants to use his bully pulpit to try to put out some "alternate facts" before the hearings happen.
President Donald Trump, meanwhile, has announced plans to "probably" release a transcript of an earlier conversation with Ukraine President Volodymyr Zelenskiy as soon as Tuesday.
I'm going to guess this 'transcript' is going to go a little something like this:
TRUMP: Vlod baby! How are you?
ZELENSKIY: Not so good, Mr. President. We would really love to get to a better partnership with yourself and the United States.
TRUMP: What do you mean, myself AND the United States?! I AM the United States! L'etat, c'est moi!
ZELENSKIY: Uhhhh, so sorry Mr. President. (changing tactics) I have to say, I didn't know you spoke French so beautifully!
TRUMP: Yes, many people – SO many people – have told me I have the best French accent. SO much better than Obama's!
ZELENSKIY: Absolutely! So, can we look forward to our mutually beneficial relationship being renewed? I truly want our two countries to be friends.
TRUMP: Well, I don't think you've been a very good friend to me. Why haven't you looked into Joe Biden and the DNC server yet? God D*mn It! Absolutely. You can have the aid tomorrow. See, this is totally cool and totally legal! Demoncraps can suck it!
Let's see what this week brings, Widdershins. I have a feeling the ride is only going to get wilder from here.
This is an open thread.