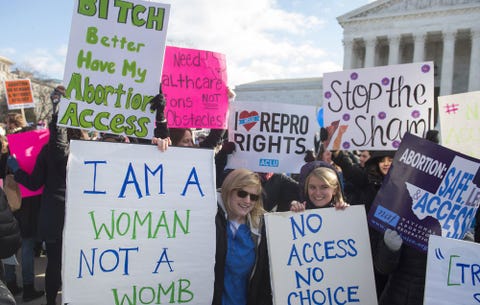 It looks like you won't have a problem finding a place to get your feet on the street today…and after today.
#StopTheBans Actions

This Tuesday, May 21st at noon local time at statehouses, town squares, and courthouses across the nation–with other events throughout the week–we will show up to speak out and fight back against this unconstitutional attempt to gut Roe and punish women.

Plan an action or RSVP to one near you now. We'll send you more information on tips to make the most of your event.
As Our Girl Hillary said at the Women in the World Summit in 2012:
"We need to be as fearless as the women whose stories you have applauded, as committed as the dissidents and the activists you have heard from, as audacious as those who start movements for peace when all seems lost."
This is an open thread.
55 Responses to "Activist Tuesday: If You're Mad and Feel Like Marching…"
Comments are closed.