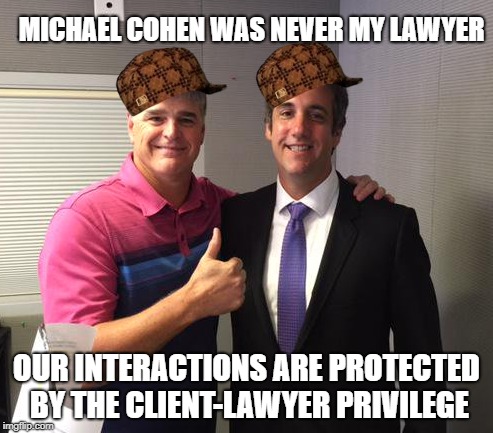 Hoo boy, it's going to be quite a news week even for this Dumpster Fire of an Administration. Here are just a few of the things going on:
And yet…the biggest news, in my opinion, is the testimony of Michael Cohen, who will be speaking both behind closed doors and publicly on Capitol Hill this week. Three days of Cohen, who literally knows everything bad Drumpf ever did, and Democrats hearing it and being able to take action! That is something amazing indeed.
Now it's true that Cohen has this small issue with credibility, since he's pleaded guilty to lying to Congress already. No worries, though. Apparently, Mikey has receipts.
"I'm told Cohen has been prepping with this for a long time, and he knows he's got credibility issues, so he's coming with documents," Dilanian said, "and he's got very detailed, sordid and, what (attorney) Lanny Davis has described as chilling stories of what how the president conducts himself behind closed doors."

"We shouldn't underestimate how powerful seeing a Trump insider who has been with Donald Trump for more than 10 years telling these stories before the glare of the television lights," he added.
In today's world, where the news cycle has shortened to 60-minute intervals and we're all dizzy and dispirited from trying to keep up, it's hard to predict what will land on Trump, the most Teflon-coated criminal President since Ronny Raygun. Somehow I think, though, that what Cohen says will be the last straw for many Republicans, and they won't come back to the fold once they jump off the TrumpTanic.
I guess we'll see, Widdershins.
This is an open thread.
97 Responses to "Activist Tuesday: Here's Mikey!"
Comments are closed.