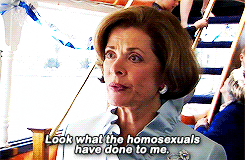 When SCOTUS handed down their ruling in "The Baker" case on June 4, it was argued by apologists that the ruling was not intended to be viewed broadly as a referendum on gay rights. Perhaps some of the justices (Kagan voted with the majority) intended their ruling to be applied narrowly, specific to the Masterpiece Bakery case only and not to any other business and not to LGBTQ+ rights broadly. But if they truly believed that their decision would be viewed as narrowly as they claim they intended it – I'd like to sell Justice Kagan a bridge.
On June 5 a CrossFit gym in Indianapolis called CrossFit Infiltrate cancelled a previously planned special workout in honor of Pride Month. As a member of the CrossFit community for close to 6 years this case interested me greatly. This special workout in honor of Pride Month isn't especially special. Every CrossFit affiliate hosts these sort of workouts for any occasion they decide on. At my CrossFit we occasionally do them for departing long-time members, big holidays (like Thanksgiving, Easter, Christmas, New Year), fundraiser workouts like breast cancer or bone marrow donor drives. The most famous CrossFit workout is done on Memorial Day when all US based CrossFits do the Murph, a grueling workout named after a fallen Navy Seal Michael Murphy. (Subject of the movie "Lone Survivor.") So on memorial day everybody runs 1 mile, 100 pull-ups, 200 push-ups, 300 air squats, run 1 mile to honor Murphy and all others who have served in the armed forces. If you really want to do this right you are supposed to wear a 20 lbs vest through the ordeal (the weight of the backpacks Marines wear.) And yes, many CrossFits will do special workouts for Pride because it's a good reason to play an hour of Madonna and ABBA, and wear colorful outfits. But truly, it really isn't that special because these things can be done for many occasions and often are just an excuse to go out drinking afterwards.
So when coaching staff and members of CrossFit Infiltrate scheduled a Pride workout they couldn't have expected controversy. But controversy arrived on June 5 (the day after SCOTUS' Masterpiece Bakery decision): the owners of the gym wrote in a letter:
Our underlying goal for the staff and members at CrossFit Infiltrate and our other gyms CrossFit White River and University Ave CrossFit, is total health and well-being for the individual and the community. Total health involves the body, the emotions, relationships, and the spirit. At the foundational detractor from health, as we believe God sets the parameters for, is pride. We believe that true health forever can only be found within humility, not pride. Humility is seeing oneself as they truly are, and as God truly defines them to be. As a business we will choose to deploy our resources towards those efforts and causes that line up with our own values and beliefs.
Do you think the SCOTUS decision the day before had something to do with it? I think so, yes. What followed was a social media nuclear explosion. It led to the coaching staff to quit and many members to cancel their memberships in protest. The owners announced they would close the gym.
But it wasn't over. On June 6 a name familiar to all CrossFitters came to Infiltrate's defense. Russell Berger is an owner of a CrossFit gym in Huntsville, Alabama. He works for CrossFit headquarters as its spokesman and attack dog. He is notorious for going after and verbally attacking and humiliating anyone who dares to criticize CrossFit. He has a talent for vicious insults. Naturally, he is a deeply religious Orthodox Christian and pastor in a church, as well as a former Marine. Berger decided to wade into the controversy by tweeting in support of Infiltrate.
As someone who personally believes celebrating 'pride' is a sin, I'd like to personally encourage #CrossFitInfiltrate for standing by their convictions and refusing to host an @indypride workout. The intolerance of the LGBTQ ideology toward any alternative views is mind-blowing.
I tweeted back at him almost immediately, asking if his statement was the official position of CrossFit headquarters and founder and CEO Greg Glassman. I also tagged about a dozen well-known CrossFit athletes to get their take. Berger responded to me, accusing me of being a bully and an authoritarian by silencing his differing beliefs. "The tactics of some in the LGBTQ movement toward dissent is an existential threat to freedom of expression."
This is the most common right-wing trope these days: they call for discrimination and attack a group of people, and when people fight back they accuse this group of being bullies and silencing the poor, suffering white heterosexual Christians. Berger and I went back and forth a few times. Others dove in as well. Berger dug in and reiterated his opposition to the sinful lifestyle and that anyone arguing with him was a fascist.
Through it all many members of the CrossFit community waited for a response from HQ and founder/CEO Greg Glassman personally. Finally HQ tweeted that Berger's statements do not reflect the values of the company and they have placed him on unpaid leave while they investigate and Glassman released a statement: "I am crazy proud of the gay community in CrossFit." Glassman also told Buzzfeed that he was appalled by Berger's comments and:
"He needs to take a big dose of 'shut the fuck up' and hide out for awhile. It's sad," Glassman said in an interview. "We do so much good work with such pure hearts — to have some zealot in his off-time do something this stupid, we're all upset. The whole company is upset. This changes his standing with us. What that looks like, I don't know. It's so unfortunate."
Berger's tweets were deleted. But soon HQ announced that Berger was fired. Eric Erickson – who does not CrossFit, but who did attend seminary school with Berger – came to Berger's defense and attacked homosexuals and liberals in general. I told Erickson to "eat a bag of rat assholes."
But don't feel too bad for Berger. I have no doubt he will become a pariah and will go on a speaking tour to talk about how badly he was treated by those horrible, mean, prideful, sinning homosexuals.
"It became way too difficult to discern between me making statements of personal opinion, and me speaking as a voice for CrossFit," he said.

He said that he should have anticipated that his comments would be interpreted as him speaking on behalf of CrossFit. "I should have realized that, and I didn't until it was too late," he said. "I do regret it."

But, he added, he stands by his original sentiment: "My actual point I was making, I still affirm it."
I am glad to say as the controversy broke the owner of my CrossFit Hell's Kitchen posted on instagram:
A few years ago we had a float in New York's Pride March. It really was an extraordinary afternoon; one of the most memorable days of my life. That's our heterosexual owner on the left looking at the camera. Allies are important.
Happy Pride Month! This is an open thread.
56 Responses to "Beware Angry Homosexuals"
Comments are closed.